Lenormand card reading is an interesting modality to study and seek insights. It is an ancient form of divination that is used for giving predictions and guidance. It traces its origin from Europe, and the subject is very accurate and literal. The Reading helps us in different areas of our lives. These cards are between 36 and 40 and are now getting revived as a modern Divination method.
Lenormand cards are read along with Tarot cards, and you get even more detailed insights, advice, and solutions to the problem at hand.
These cards help give predictions in different areas of our lives like finances, career, relationships, journeys, health, children, marriage, and more. Tarot card reading is more therapeutic, while Lenormand Card Reading is more predictive. This is a French Divination Methodology and should be studied to solve different issues of our lives.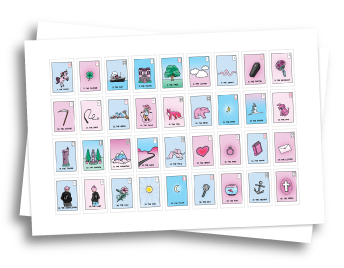 Neera Sareen teaches Lenormand at AUM KARMA in a distinguished way and has been personally trained by the Renowned International Lenormand Masters in the United States.  When all of these cards are read in a combined way, called  The Grand Tableau, they give a detailed description and best solutions to any problem of your life.
Do delve into to study this modality and build up a skill to read for Lenormand is the most sought after upcoming Divinatory Tool. Next Lenormand Card Course is from 23 to 24 Apr 2022.