Switchwords are one-word affirmations. This is the most fastest, effective Healing and Remedial Modality. The sole purpose is to heal Self and others. Switchwords help us to create a perfect life. These are powerful single, pair of words and phrases that are used to connect directly to the subconscious mind. The more you repeat a Switchword, the more it affects the energy to create an instant reality. There are different categories of Switchwords which can be applied in our daily lives.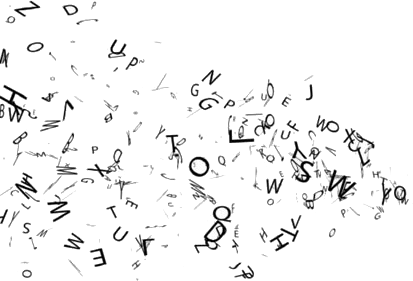 The content in the modality is based on the International Blue Iris Learning Center Curriculum and therefore is extremely good and useful.
Some of the uses are here under:
How to remove negative thoughts?
Acquiring prosperity
How to live a healthy life?
How to attract success?
How to improve personal relationships?
How to be a money magnet?
In this course, you will study about:
The basics of Switchwords
The formation of Switchwords
What are Switch Phrases?
What are Switch Codes?
How to create Switchwords?
What are the uses of Switchwords?
How to create Energy circles and attract things you want in life?
Uses of Energy Circles, Defusing words, Animal Wisdom and much
Reflex Muscle Testing
How to create switch pairs
How to activate and deactivate Energy Circles
Color therapy
Healing codes, healing numbers, and frequencies
Water charging techniques
Chakra healing through switchwords
Importance of Gratitude
How to increase your money?
Neera Sareen is a famous Certified International Master Practitioner and Trainer of Switchwords. We are proud to say that Neera Sareen is the first Indian to have been personally trained by the Pioneer of Switchwords – Kat Miller in Arizona, USA. This modality is an experience of its kind, study it for an actual experience. The next Switchwords Course is from 23 to 26 Apr  2022.
Energy Cleansing Bracelets
Introduction to Switchwords
Categories and Switchwords list
Creating Personal Switchwords and Switchpairs
Frequency Numbers, Divine Codes, Angel and Numerology Numbers
Chakra Healing with Switchwords
Energy Circles – Types and Components
Creating and ways to use the Energy Circles
Colour list, Attributes and Qualities
Water, Crystal and Article Charging Techniques
Energy Circle and Sandwich
Creating Gratitude Energy Circle
Lots of Interaction and Support
Specialised Energy Circles
Diseases and Feelings – Details
Coloured Switchwords, Teeth Switchwords
Planetary Archangels and Switchwords
Crystal Vibration Healings
Healing Cards – Types and Usage
Vibrational Balancing Images
Vibrational Balancing Cards