Neera Sareen
Guru Aum Anaadi Ojas
– Uncovering The Soul
An inborn Healer & blessed with Intuitive and Psychic Clairvoyant Instincts, she has chosen to dedicate her life towards guiding people and as a Spiritual Saadhak towards Self Attainment.
Neera Sarin popularly known as Neera Sareen experiences and shares life through Love & Compassion. Her Spiritual name is 'Aumanaadi Ojas', bestowed upon by her Guru Bhagwan Maharishi Ramana.
With Grace & identifying the 'Divine Purpose', Neera has spent over 25 years in dedicated service to humanity.
Being an inborn Healer & blessed with Intuitive & Psychic Clairvoyant Instincts, she has chosen to dedicate her life towards guiding people and as a Spiritual Saadhak towards Self Attainment.
Neera uses her all-embracing knowledge to Empower people to achieve their full potential in their journey towards Personal & Spiritual Growth. She is Convent Educated, a Post Graduate from Delhi University & trained in Interior Designing at Delhi. Married to an Army Officer, Life has been Versatile & Experiential.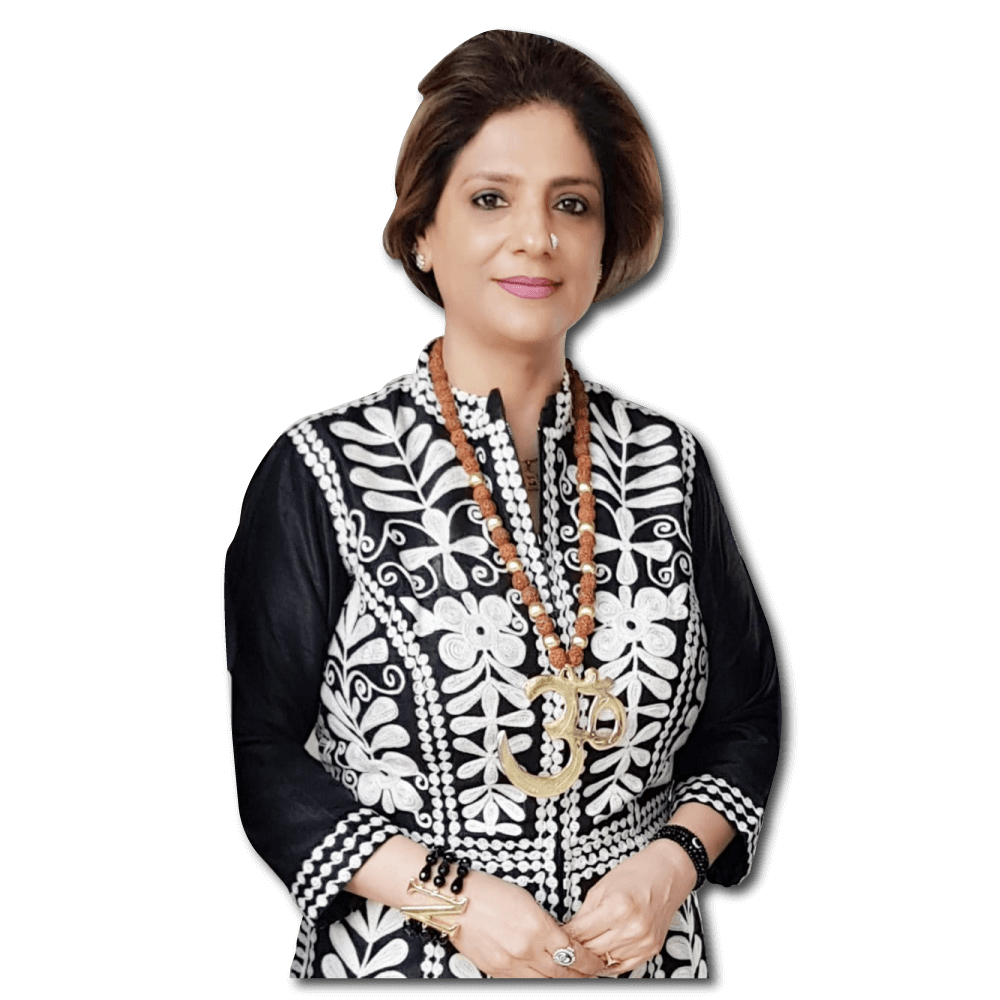 Neera Sareen is an Internationally Acclaimed Master Trainer in Intuitive & Predictive Sciences, Tarot Master, Mentor & a Spiritual Transformation Coach. She is popularly known as 'Tarot Guru'amongst her students and clients.
Being a Level 4 DC ( Psychology) Certified Human Capital Facilitator, she is a leading Trainer/Facilitator to the Corporate Fraternity. For the Corporate HR Executives, Neera has modules on 'Self Awareness towards a Proficient Self'; 'Effective Communications and Team Bonding', 'Life & Work Balance'etc.
"Energy and Spiritual Way of Living" is her core pursuit. She has received her training under best of the Intuitive, Tarot & Spiritual Masters in India, the U.K. and the United States. Her Guru Bhagwan Maharishi Ramana has blessed her enough to be able to delve into his Philosophy of "Self Enquiry"& she has been studying the Upanishads & Advaita Vedanta for quite long at Rishikesh.
How I started AUM KARMA?
Neera founded her Holistic Centre – AUM KARMA – Centre for Holistic Studies , Meditation & Spirituality, New Delhi  in 2006 , where various Certified Training Courses , Workshops on Self Healing , Self Attainment, Predictive Sciences & Meditations are conducted. The Centre is like an Aashram where the services and teachings are imparted with utmost Purity, Dedication and Commitment. AUM KARMA is the only Holistic Centre that has been Accreditated by the American Institute of Bussiness Psychology, United States in the various modalities and offers International  Certifications for the courses conducted. It has extended its branches to Bhopal and New Jersey in the United States. The Centre is also offering Online Courses in almost all the Modalities.
In 2012, AUM KARMA – The School of Tarot was formed. Here the Professional and Advance Master Trainings in Tarot and all the recent updates from the US & UK are imparted.
Neera has introduced in India for the first time, Tarot Community Forums and Tarot Hub for Seekers, Tarot lovers and Readers to enhance their skills.  She conducts Seminars, Workshops & Training Programs across India and Abroad.
Neera imparts Professional Certified Trainings & offers Consultations on varied modalities like Tarot Cards, Tarot also taken up as a Psychotherapy tool, guided for Spiritual Elemental Advancement, Love & Relationships, Career, Everyday Life, Health, Wellness, Marriage etc. Other specialised modalities are –  Coffee Cup Readings, Tea Leaf Readings, Wine Reading, Tealeaf Card Reading, Lenormand Card Reading, Psychic Reading, Mokshapat Reading ( Vedic Divination), Switchwords, Crystal Ball Gazing, Rune Reading,  Aura & Chakra & Crystal Reading, Color Bottle Reading, Angel Cards, Energy Reading, Numerology, Colour & Brain Reading, Energy Vaastu & Geopathic Engineer etc.
A Spiritual Therapist
Guru Aum Anaadi Ojas
Neera imparts Spiritual Training, Coaching, Meditation, Upanishad Discourses & other Practices which help a person to lead a Spiritual way of Life and move towards a more Calmer & Fulfilling Life.
As a Spiritual Therapist, Neera practices Reiki, Theta Healing, Angel/Chakra Healing,  EFT, Mantra & Yantra Healing, Rudraksh Therapy , CI+ healing, Meditation, Habit Elimination, Elemental Cleansing Healing, Relaxation Techniques, Aura Scanning etc.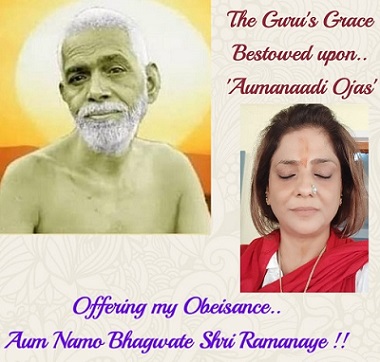 Neera Sareen – A Celebrity
Electronic/Print Media & Awards
Journey – 1995 to Present
Neera Sareen started her journey in Electronic Media in 2004, giving shows in Tarot, Vaastu, Crystal ball Gazing, etc in almost all the leading Channels.
Zee Bussiness, Zee News, Shakti TV, Sadhna, Shradha, News 24, India TV, Live India, Star Plus, Disha TV etc.
She has been writing articles and columns in famous magazines like Life Positive, Wedding Bells ( Hindustan Times), Be Positive ( Apollo Hospital), Mystic India, Ravishing etc and has been extensively covered in the various leading Newspapers.
Neera has been bestowed upon umpteen recognition and awards for her Incredible journey to guide & heal people.
'Rishi Parashar' in Tarot, Samaaj Rattan Samaan, Gem of India, Prestigious Priyadarshini Award, Times of India – Good karma Award, Spiritual and Holistic Award, India Achievers Award, Rex Global fellowship & Award, India Health Professional Award,
Super Achiever of Today's India Award, Arch of Excellence, Nakshatra Shiromani etc.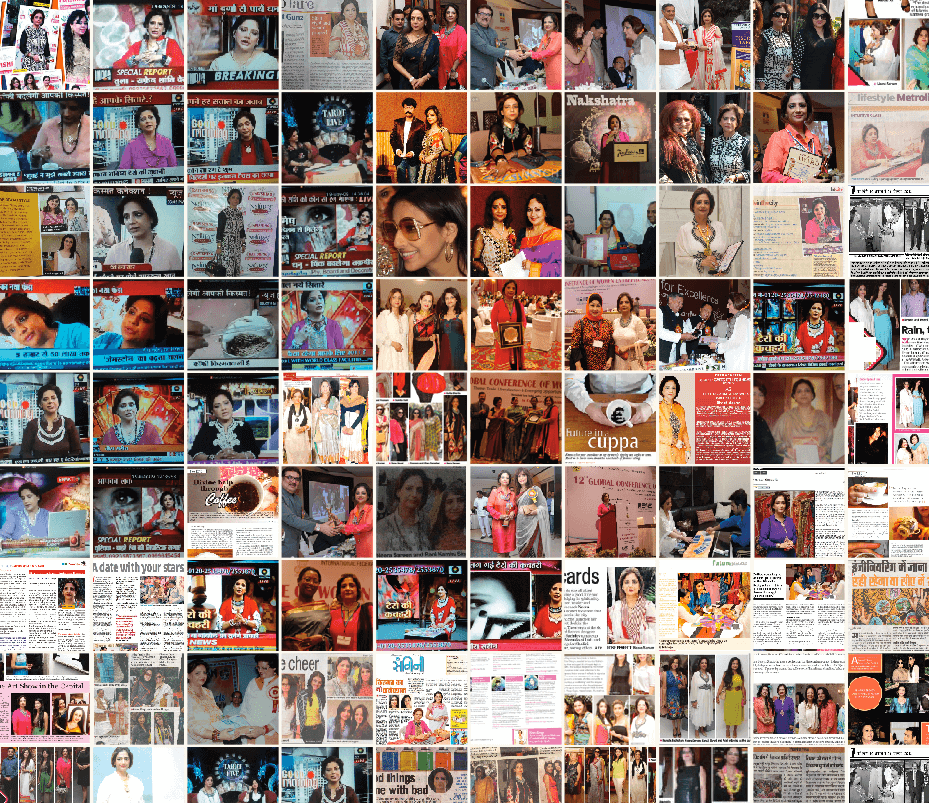 A Social Activist
As a Social Activist, Neera takes up causes for Women Empowerment, Leprosy Homes, Blind Relief, Children Education, Vaccination & Food. She has also been chosen as one amongst the 90 Top Women Entrepreneurs across the country. Her inspiring story is in the famous Coffee Table Book, "Women on Top of their Game "launched in July 2017.
Neera has a huge Clientele of Celebrities, Politicians and people from all walks of life all over the world, who vouch on her predictive and healing skills.
Trained over 1000 students across the world, every student believes in her guidance  and admires her intense teaching & mentoring skills.
Astute and Intuitive, Neera is a 'Woman of Substance' and on 'Top of the Journey' with an inspiration to one and all.
With a vast spectrum of Modalities and the innate 'Humane Touch'..Neera's journey aims towards… 'Transforming lives.'
Her Mantra
In 'Self-love to Self Attainment'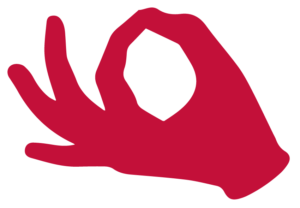 International Certifications