An End of Sufferings to Life through Spirituality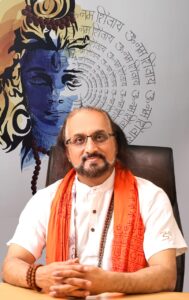 An End of Sufferings to Life through Spirituality
Really!! I know, the readers must be wondering that in these times, Aalok must be joking about end of sufferings through 'Spirituality!' It ain't a joke at all as I pen my thoughts on this blog topic tonight. I have a few questions to ask you before I answer yours on life?
"Are you currently suffering or are you in a state of Pain?"
"Yes, of course, is thy answer?" "Yes!"
"What is it in your body suffering? "Any organ of yours is suffering in pain?" "Is it the Mind that is suffering in pain?" "Any broken emotions exists which is leading you to suffer?"
Let me attempt the answer, here-in!
"If there is anything that you can express as suffering inside of you as of now, it something external to you and nothing internal to you, yourself!"
Strange?
"Is there anything that is external to me at this moment which is actually internal of me?" Yes, of course; and this is what is NOT being perceived by ME MYSELF because I do not wish to see it. I wish to either "Veil it" or "Project It", as I wish to and not see it as a SELF.
To make things clearer, I would like to add that within each of us, there are a few 'Entities' within the 'Oceans of our Thoughts' (Samaskaras) and there are shorter versions of ''Vrittis" (Experiences) which keep having patterns of happenings in our daily lives. These experiences keep repeating themselves every day to ourselves trying to prove ourselves right every time day in day out, moment after moment.
And do you know that a time comes when we start enjoying our such patterns in the form foul moods, foul behaviours, foul habits, and we most of the times become jinxed and fixed with enjoyment of deep resentments through these patterns, deep within us.
Do we not at times enjoy the 'Mercy Appeal' inside of us which beckons us and keeps telling us, "Why is it that I have to be the sufferer and always be at the receiving end of life?" We love to be at the receiving end and that is why we do not wish to seek a solution to end the suffering giving us much pain.
Now, either we have a solution to a problem or we do not have the solution. To find a solution, we have to do something different than what we have been doing till date that is earning us the 'pain'. To find a solution, we have to raise our 'Discriminatory Powers (Viveka) within us but for that we have to join in with our 'Higher Self' than always be with our 'Lower Self'.
We have to raise ourselves beyond the bindings of the 'Intent', 'Emotions', 'Body', 'Senses', and the 'Mind'. I know that by now you must be wondering whom do I connect with?
Yes, friends, we have to connect with 'Spirituality' to know thy TRUE SELF which is the HIGHER CONSCIOUSNESS which is the truest form of existence much beyond the 'Emotions, Body, and the Mind!'
But then that is the 'Process and Path of Spirituality' that one has to undertake to end all the suffering attached to the 'Mortal World' and raise thy-self to the "Immortal World'
"To Move from EVERY ONE to ONE is thy Journey to end all the sufferings!"
Aum Aalok
#Tarot #TarotCardReading #TarotReading #TarotReadingDelhi #TarotReadingNoida #TarotCardoftheday #TarotCourse #TarotCourseOnline #TarotDeck #TarotReader #TarotReaderofInstagram #TarotReadingCourseDelhi #TarotReadingCourseNoida #TarotReadingCourseSouthDelhi #TarotReadingCourseWestDelhi #TarotReadingConsultation #MajorArcana #MinorArcana #Numerology #Riderwaite #Riderwaitesmith #TarotReadingIndia #TarotCommunity #TarotWorkshop #TarotClasses #Tarotclassesonline #LenormandCardReading #HowtoreadLenormandCardCombinations #Lenormandspreadsand their accuracy #Learnaboutlenormandcardsandtheirmeanings #learntoreadlenormandcards #Asimpleguidetolearnlenormandcards #Knowyourcareerandrelationshipstroughlenormandcards #Switchwords #Angelcardreading #Coffeecupreading #Tealeafreading #Mokshapat #Vastu #Pyramidvastu #Runes #Aurareading #Rudraksh #CrystalBallGazing #Tarotlovers #DiscoverTarot #Beginners #profession #career #spiritual #tarotreading #tarotcards #oracle #tarotcard #meditation #majorarcana #tarotdeck #78tarotnautical #NeeraSareen #AumKarma #Lenormand #angel #Holistic #Doreenvirtue #riderwaitesmith #spirituality #divine #positivity #healing #transformation #cups #swords #wands #pentacles #upright #uprightmeanings #deck #cardspreads #courtcards