The Intuition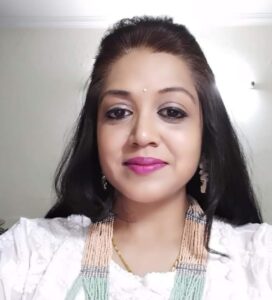 The dictionary meaning of intuition is to understand something instinctively, without the need of conscious reasoning.  The awareness and receptivity to Intuition, all are connected to our surroundings and precisely within us. The media has made us very visual in nature, but everything comes with a cost which is in today's generation is resulted as distraction or lack of focus or too much in the plate.
Intuition reveals to us whether we are sleeping or awake, some are able to listen to it, and some without realizing ignore. We can say that continuously universe is communicating with us in some or the other manner. It's true that if someone understands oneself well they will eventually realize the journey with more clarity. It can be one of the defining standards for the spiritual journey. All this cannot be attained without intuition.
Intuition is a skill which all has innately within them but some do realize it and some does not access it due to their surrounding environment or say experiences. Some develop it and make use of it and some despite being aware of its strong presence within them ignore it. Intuition becomes stronger in a person if one works on it and makes use of the boon of energy, one has been gifted by birth.
The seat of intuition is agyana chakra the centre between our two eyes. One who focuses over anything for a longer time happens to develops it. Even flame meditation is one of the ways to activate agyana chakra. In some of the countries it is a custom to gift Tarot cards to the kids as it is a tool which can be used to develop intuition. For any work intuition is the essential ingredient to make your sadhana successful.
Referring some of the examples here,  if a developer does a work continuously for a very long time consistently in a pattern remaining focused in his work automatically he may develop the skill of intuition, he will start getting messages /ideas to resolve his problems. It happens so that we start downloading the information directly by connecting ourselves with the cosmic energy, which requires resolving a particular issue. One must have also experienced while studying hard for the exams that after consistent hard work they hear the inner voice that a particular question may come, some even see questions in their dreams, yes it happens miraculously, because we all are part of this universe and we all are connected with each other virtually. These experiences speak of the connection with the cosmic energy as we are part of the organism called 'universe'.
'Tratak' in yogic sciences has been practiced to enhance the intuitive skill; it is not just flame meditation but something beyond to expand the energy within oneself. All the ancient histories has dhyana, concentration or focus in their practices either through observation or chanting or singing or even playing music which are all concaved to Dhyana. The birth of Hawan & Kirtans, folk dances, martial arts etc is all the results of intuitive power attaining calmness within and expanding oneself.
Intuition equips us and facilitates to do unimaginable things and not only discover things within but be innovative and create and walk the unexplored ever before. Sometimes I wonder the fact that why a meditation below a tree is a preference, may to get the coolness under its shade but also to take the help of the tree branches to connect with cosmic energy….
Aum Mrinalini
#AumKarma #Tarot #TarotCardReading #TarotReading #TarotReadingDelhi #TarotReadingNoida #TarotCardoftheday #TarotCourse #TarotCourseOnline #TarotDeck #TarotReader #TarotReaderofInstagram #TarotReadingCourseDelhi #TarotReadingCourseNoida #TarotReadingCourseSouthDelhi #TarotReadingCourseWestDelhi #TarotReadingConsultation #MajorArcana #MinorArcana #Numerology #Riderwaite #Riderwaitesmith #TarotReadingIndia #TarotCommunity #TarotWorkshop #TarotClasses #Tarotclassesonline #LenormandCardReading #HowtoreadLenormandCardCombinations #Lenormandspreadsand their accuracy #Learnaboutlenormandcardsandtheirmeanings #learntoreadlenormandcards #Asimpleguidetolearnlenormandcards #Knowyourcareerandrelationshipstroughlenormandcards #Switchwords #Angelcardreading #Coffeecupreading #Tealeafreading #Mokshapat #Vastu #Pyramidvastu #Runes #Aurareading #Rudraksh #CrystalBallGazing #Tarotlovers #DiscoverTarot #Beginners #profession #spiritual #tarotreading #tarotcards #oracle #tarotcard #meditation #majorarcana #tarotdeck #78tarotnautical #NeeraSareen #Lenormand #angel #Holistic #Doreenvirtue #riderwaitesmith #spirituality #divine #positivity #healing #transformation #cups #swords #wands #pentacles #uprightmeanings #deck #cardspreads #courtcards