PANCH TATTVA-THE FIVE PILLARS OF THE UNIVERSE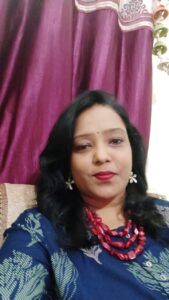 The word "Panch Tattva" is derived from Sanskrit where "Panch" means "5" and Tattva means "Elements."
Do you know "the entire universe is composed of panch tattva" including the house that we live in and also the human body itself. It is believed that when the soul leaves our body, the body gets transformed back into the 5 elements. The Ayurveda is also based on the principle of the five cardinal elements. There are five "Indriyas" or the sense organs, they are eyes, ears, nose, tongue, and skin. The five lower chakras are also related to panch tattva, namely; Muladhara or "Root Chakra," Swadhisthana or "Sacral Chakra," Manipura or "Solar Plexus Chakra," Anahata or "Heart Chakra," and Vishuddha or "throat Chakra which synchronizes with the flow of energy.
So, what does Panch Tattva or the 5 elements comprise of?
The Panch Tattvas are Water, Earth, Fire, Air, and Space.
When all the 5 elements are synchronized with each other, they give positive and good results, brings happiness, prosperity and good luck, and helps in overall wellbeing. Similarly, when the elements are not balanced, it creates adverse effects on health, wealth, mood, happiness and overall wellbeing of the person.
Water – The Essence of Life
Aum Jala Bimbaaya Vidmahe
Neela-purushaya Dheemahee
Tanno Varuna Prachodayath!!
We all know that 70% of this universe including the human body is made up of water. That is the reason why water can easily resonate with our body.
Properties of Water – Clarity, Flow, Continuity, Opportunity
Shape – Wavy
Color – Blue and Black
Water element is related to the sense organ tongue and it stimulates taste. It is associated with the Swadhisthana chakra.
When there is imbalance in Water element, one can experience issues with blood thinning or blood clotting. Other effects include cold related symptoms including sinusitis, asthma, urinary problem, edema or swelling and issues with reproductive system including infertility. When we know how to control the elements, we can improve our life.
How can Water improve our well-being?
Water is known as the best healer. 70% of our ailments are self-created and can be cured with water or aqua therapy.
Have you noticed that when we visit doctor, the first advise that we get is to drink plenty of water and stay well hydrated. You will be surprised to know that Water is scientifically proven to have excellent memory power and also artificial intelligence. Water is known to change its molecular structure when you just look at it, or touch it, or there is just a thought generated in your mind when you are holding water in your hand. So, next time be aware of what you are thinking when you are consuming water or bathing 
Water or hydrotherapy is becoming more popular these days. Swimming is the most recommended exercise these days in order to stay fit. Water stored in copper and silver vessels has the ability to balance the doshas in our body and charges the water positively.
Exercise: Take a glass of water in your hand and talk positive words into it, like "My health is improving now," "I am becoming stronger now," hold it for 20 seconds. Now, swirl the water before consuming it. Do you feel any change in the taste?? Congrats!! You have now charged the water positively.
So, how about creating some good Karmas by keeping a pot of water out in this scorching summer for the birds and creating a positive environment??
Water, the DNA of Life
Water, beauty of nature
Water is not the source of life, it is life
Life starts with water
Aum Saras
Stay with us to know about other elements.
#Tarot #TarotCardReading #TarotReading #TarotReadingDelhi #TarotReadingNoida #TarotCardoftheday #TarotCourse #TarotCourseOnline #TarotDeck #TarotReader #TarotReaderofInstagram #TarotReadingCourseDelhi #TarotReadingCourseNoida #TarotReadingCourseSouthDelhi #TarotReadingCourseWestDelhi #TarotReadingConsultation #MajorArcana #MinorArcana #Numerology #Riderwaite #Riderwaitesmith #TarotReadingIndia #TarotCommunity #TarotWorkshop #TarotClasses #Tarotclassesonline #LenormandCardReading #HowtoreadLenormandCardCombinations #Lenormandspreadsand their accuracy #Learnaboutlenormandcardsandtheirmeanings #learntoreadlenormandcards #Asimpleguidetolearnlenormandcards #Knowyourcareerandrelationshipstroughlenormandcards #Switchwords #Angelcardreading #Coffeecupreading #Tealeafreading #Mokshapat #Vastu #Pyramidvastu #Runes #Aurareading #Rudraksh #CrystalBallGazing #Tarotlovers #DiscoverTarot #Beginners #profession #career #spiritual #tarotreading #tarotcards #oracle #tarotcard #meditation #majorarcana #tarotdeck #78tarotnautical #NeeraSareen #AumKarma #Lenormand #angel #Holistic #Doreenvirtue #riderwaitesmith #spirituality #divine #positivity #healing #transformation #cups #swords #wands #pentacles #upright #uprightmeanings #deck #cardspreads #courtcards #Water