ZODIAC READ FOR MAY 2021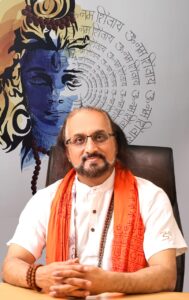 Aquarius
(20 January – 18 February)
The Month of May would need guidance from experts, seniors or professionals. Listen to the experts and professionals. Share your loads with close ones. The Month may have some surprises for you, hidden dangers might crop up and you would have to be prepared to face them.
Business and Finance might look good but take a careful look at the proceedings. Some corrections and amendments in the present processes would be needed to be carried out. Try not to look at everything from your point of view. Be clear in what you want. It may happen that what you are seeing as an opportunity is not an opportunity at all. It just might be a trap.
Relationship would be fulfilling however keep making an effort to make them better without creating hurdle for self as well as your partner. Guidance from a older person in the family might just happen. Try to get deeper in to your relationship and not remain at the surface.
Situation at Work place seems tough. You are not looking at what is available to you. You are looking as if nothing is with you and feeling crippled. Try not to juggle between two situations. Be firm in your handling of the situation which might slip out of your hand due to your negligence in handling the same. Keep your focus and wits around you and work harder.
Health seems good however; one of the reports may not be as good. Just have it double checked and ensure that all the reports are good. Take care.
Pisces
(19 February – 20 March)
This Month of May you might get a feel of a total control over everything but look at the overall situations in depth. You may find that you have to put in more efforts to be in command of the situation and that there may some gaps that you have to fill. Feminine energies would be needed to work, however, make sure that you share your emotions as well with your near and dear ones.
Business will see some ups and downs. Take the team with you and try not to take all decisions on your own. Share the load that is being taken on by you with others a swell. You would overcome some of the difficulties that are being faced by you now.
In a relation, stop brooding over the past happenings. Take a fresh start. You might be having a feel of reaching a saturation point. This is temporary in nature and you would like to get back in the same relationship. So, tread carefully. Some of you might be having an opportunity to get in to a relationship. Do probe self if you are ready for the same.
At Work place, a lot of balance would be needed by you while you handle the demand of work and your own requirements and emotions. Keep a cool head and balanced heart and then go in to execution of work. Keep putting in the efforts that are being asked from you. You may think of 'Results' first, then the effort. Avoid doing the same and do the hard work without and expectation.
Health needs care. If you have certain addictions that you have started with, try and get out of it soonest. It may give you an ill health. Take due care and if something wrong has been seen in your health, get it checked up. Get the requisite tests done and remove any doubt with respect to the health problem. Recoveries of health, if you are undergoing, will be slow. Have patience and do not be in a hurry to get over with medication.
Aries
(21 March – 19 April)
In this Month of May, be very of the reason of whatever you are going to do. The objective needs to be clear. Go in details in whatever you are going to do. Do not remain shallow. Do the complete effort without any expectation of results. Look at the messages that you receive from a lady friend and pay heed to them.
Business and Finances will see ups and downs. Look at what you have and not what you wish to have. Avoid allowing your emotions to come in to your decisions. This would bring negative results. Try not to let your left hand know what your right hand is doing. Handle the situations with deft and lot of professionalism.
You might find the Relationship stagnant. Make efforts and take it forward or else it might come to an end. There might be a new opportunity for a relationship to happen. Take due care. If taken up, it may tend to be at the cost of existing relationship or even your marriage.
At Work place, a change is seen happening for you. There could be an offer from a foreign company. You need to expand your horizons with respect to your skills at work place. Share as much as you can with your team and get back the knowledge too.
In Health, take care of your heart or someone at home might have an issue. Someone might hurt you bad. Take due care and do not allow the same to affect you. Keep your focus around yourself and do not take a new problem that comes up with respect to your health. Get it diagnosed and start medications soonest.
Taurus
(20 April – 20 May)
In the Month of May, look out for something happening all of a sudden. Something, which you never imagined would happen to you. Be prepared. Look at things in a realistic manner. Things may not be as what you perceive. It could be a trap. So, look at your surroundings carefully.
In Business and Finances, something which can harm you, can come out. Handle the situation in absolute control. The situation is not a very happy one. Take due care and precautions. There is a third person on whom you believed and depended much, involved in bringing harm to your business.
In Relationship, your inner emotions coming to surface would harm a relationship. Avoid such a situation and keep your mood swings in check. Stay calm and be deliberate while you handle your emotions wisely. Be in a balance while you handle the relationship.
At Work place, expansion, diversification, and laurels are around the corner. The only thing which needs attention is leaving something incomplete. Try and complete all assignments given to you. You also have to develop a distant vision with respect to your work areas.
In Health, take care with respect to your areas below the hip. Take the stairs carefully. Emotions may bring breathing and aspects related to blood pressure. Keep all the elements- Keep the narrow mindedness, anger, excessive passion about anything, emotions, and impractical ideas in check and stay balanced with all of them.
Gemini
(21 May – 20 June)
The Month of May is going to be full of challenges which will need a great balancing act from your end. Hard work needs to be put in by you. The hard work which is to be done by you should not create an obstacle for your own self or for your near and dear ones.
Business and finances will need carefully, deliberate, thought of investments. The returns on investments are going to be slow. Reduce your expectations. The availability of funds however is going to be adequate. If you were looking for much more, then that is going to be delayed. Rest, relax and enjoy what you have in this month.
Arguments might make your relationship turbulent. Keep the emotions in check and balance them. Pay attention to the objective of the discussions and try to avoid converting them to arguments. Give time to your family and the relationship that you are in.
At Work place, avoid being high headed and reduce the possessiveness of the position or lead that you are holding. Do not allow that to go to your head and be in gratitude for that. Avoid being aloof. If guidance is needed by someone, give it from the heart. Understand the work entrusted to you fully. Go in to specific need based details. You might end up knowing lesser than what is expected of you.
In the matters of Health, a situation may come up where-in you will need to take a professional guidance, if you feel the need of the same. Do not hesitate. Brooding over the past is not going to help but you must know what you are doing and where you are going. Do not just go aimless. Be sure of the course of action being taken by you. Solution to the problem will be given to you and you may end up ignoring the same.
Cancer
(21 June – 22 July)
The Month of May brings a caution to take care of your own self as well. In the wake of doing your duties do not forget that you have to be at your best and do not ignore yourself. You might feel that you are at your best but that may not be the case.
There is a chance of diversification and expansion in your business which will yield good dividends. Be bold and take a decision accordingly. There is a chance that you could get possessive of your current business and may not like to take the plunge. Think wisely.
In Relationship, keep your emotions well balanced. Spend some good quality time with your family. Avoid actions to be taken at home from a one sided self- driven thinking. Take others in to consideration. You might think that you have all the wisdom. Others might also have it too.
At Work place, a change is seen to happen. Something gets over and a new opportunity is on the cards. Think carefully and you could take this change which would benefit you. Keep your wits and balance about you in handling the work place. Share more and more with colleagues.
Aspects of Health need care and soft handling. You are liable to get high negative energies during this time. You can tend to fall sick and that would happen because you may not wish to see the happenings from a balanced perspective. You may feel that you are doing well but actually it may not be so. Thus, due care needs to be taken and a check-up becomes important.
Leo
(23 July – 21 August)
Month of May might bring you additional loads of work and responsibilities. You might find yourself restricted between 'Good and Bad' situations and grief could be the end result. Some shifts in situations are also indicated which may not be how you desire the things to be. Be prepared for something sudden.
Business and Finances seem to be in good state. Guard against your emotions which may interfere in your wise decision taking abilities. 'Wish List' can wait for some time and as of now, go ahead with minimum changes in investments and business expansion.
In Relationship, listen to others also. Avoid having one sided opinions which would mar a relationship. Keep working to make the relationship better and better and avoid creating any hurdles, both for self and the other person too. Avoid getting addicted to anything in the relationship that you are in. Give adequate space around yourself for the other person to feel free and seek the same from your partner.
At Work place, avoid getting over-emotional. Messages and opportunities will come up for you to do better but you will have to refrain from your over-possessive attitude and look at things with an open and broad approach than being too narrow mindedness. Understand what resources you have with you and work on firm plans and avoid day-dreaming.
On the Health front, take care of minor ailments related to the eyes, legs, and arms. Avoid arguments at all costs. Take care of the hip region. In case, you feel anything un-toward, towards health issues in these areas, take due guidance from the doctors.
Virgo
(23 August – 22 September)
For the Month of May, reduce your expectations from self and others. You are seeking too much. Do not let your status, your position, wealth, and wealth go to your head. Remove any dilemmas or doubts that you have. Bring in a lot of clarity before you do anything.
In Business and Finance, the returns on investments and efforts would be slow. Do not become impulsive for quick benefits or returns. Stay action oriented. You will get returns as per what efforts you have put in, nothing more and nothing less. The hard work has to be put in. Returns will be difficult to come by.
In Relationship, stop pleading with others, try and not be at mercy of others. Be transparent and love thy own self first. Handle the situation deftly and lot of balance within you. A change is going to happen in your relationship. Let the past go and receive the new situation with open arms.
At Work place, the situation is a bit grim. Someone does not like your work and the feedback about you is not good. Try and nurture the colleagues to increase their potential also. Share your hidden emotions with them and be open. A small little movement is expected at work place. Some shift in responsibilities or a new team composition.
In Health, if you have had a problem, get out of it soonest. What had happened is over now. Look at the positives of what you have now. Take care of your emotions as well as your hip area for minor ailments are likely to crop up in that area.
Libra
(23 September – 21 October)
Month of May will have situations where in you are going to be disturbed and may have lack of sleep. Disturbance is going to be high in this period. Expectations would also be high. Stay calm.
I Business and Finance, reduce your dependency on others. Take stock of the situation by yourself in this month. Keep the focus at what you want and handle the resource directly and not through someone else. You may find yourself at the receiving end so take extra caution on suggestions coming from others.
In Relationship, stay committed. Do not shirk your responsibility. Be clear in whatever you want to do. If you feel that you have a different opinion, share it with your partner and not keep things hidden. Have trust in suggestions that your partner is making.
At Work place, you seem to be in command but do try and listen to others as well. Others may connive something against you. Be action oriented and yet be judicious and balanced in your approach. Keep your emotions and anger in check in difficult situations at the work place.
In Health, take care of the groin area and if you are drinking extra, reduce it a little. Seemingly, an old ailment may crop up yet again. Do not ignore it. If there are pains in the limbs or hip area, take due precaution or medication. Do not overlook a medical problem and allow it to grow large and get out of hand.
Scorpio
(23 October – 21 November)
The Month of May, overall, seems to be good. One thing leads to another. Stay happy and balanced in this good time. Only a few hiccups may happen but overall, you should be happy.
In Business and Finance, take the suggestions coming from the ladies at home or business place. Nurture your workers. Share with them any issues that are bothering you. Keep a check on your anger issues. Be calm. If you have kept some checks and balances or stiff rules and regulations in the business zone, share the reason with the workers and colleagues.
In Relationship, a change is writ large in this time. It could be a new relationship or the same will have to under-taken with a major change in the handling. Keep your emotions in checks and balances and do not allow them to ruin a relationship. If you do not handle the things well, you will find yourself as if you are out of the water and then you may regret later.
In the Work place, learn and grow to develop better instincts. Take this time to read more and be a better professional. Do not juggle between two opportunities. You may find the going very tough. Make distinct choices and work on firm objectives. Keep emotions out of the work place. You may tend to get rigid or stagnant in your thoughts. Keep moving on and on.
In Health, stop overburdening and reduce your anger and frozen emotions. Share your feelings and cut down on your blocked emotions. This will harm your heart and you may breathing issues. Rejoice and make merry rather than fixing yourself too much. Be happy.
Sagittarius
(22 November – 21 December)
The Month of May is a month which will need balanced handling of situations by you. Inner turbulences will exist and you need to be clear in your head and heart about what is it that you want as an outcome? Change and transformations to the on-going events and situations are likely to happen. Look at what you have and pay attention to that and do not look at what you do not have.
In Business and Finance, small setbacks are indicated. Be aware of what you are investing in. Imports and exports can be started if you are thinking on those lines. Diversification or expansion in business is indicated as well. Your focus on the recent opportunities which have come your way need to be firmed in to gain the advantage.
Relationships are asking for your time and other resources. You are not giving what the relationship is demanding and needing from you for it to grow. It is a mutual give and take and somewhere you are keeping yourself away from the same. The relationship that you are in as of now has the blessings of the Angels.
At Work place break the limits that have been placed by you on yourself and think out of the box. Are you spending less time towards the work? The work place is demanding more head from you and not the heart. Look and focus on the messages that you are receiving for improving your inputs towards the assigned project. Remove the confusion, de-clutter yourself and put in your best foot.
Health in this month seems to be doing well. However, there is a caution which you need to be prepared for. Something, which you never paid heed to or thought of ever, might come towards you. Take steps to immediately take medical advice.
Capricorn
(22 December – 19 January)
The Month of May needs more efforts and less hurdles from your end. Be in a state of acceptance. Share your inner emotions with someone and stay in a nurturing mode. Try and saty from your own comfort zone. Let you own emotions be in a state of balance to handle the tougher situations of the month.
In Business, and Finances, there is likely of short term lossed. Also, do not depend only on one person to be your business and finance advisor. The doubts in your own head need to be cleared by keeping alert in both these matters. The returns in investments are going to be slow.
In Relationship, you are pleading a lot and trying to show your 'Mercy' end. Be bold and get out of the tough situation that you have woven for you own self. Break the chains or limitations that you have casted for yourself. You will receive a good deal in relationships. Handle them with care, love, and affection.
At Work place, keep a cool head and the emotions in a balance. You are likely to get stuck with your emotions. Share more love and affection with your team and have your focus absolutely clear. You are seemingly in command and control of your project but due to a 35 years plus colleague, there are some obstacles in your project which need to be ironed out for a better outcome.
You are not taking care of your own Health which might bring you an ailment hip down. Take care of your ankles, chest, and head regions. Be balanced in the haed and the heart and be awrare of contacting any waterborne disease.
Aum Aalok
#Tarot #TarotCardReading #TarotReading #TarotReadingDelhi #TarotReadingNoida #TarotCardoftheday #TarotCourse #TarotCourseOnline #TarotDeck #TarotReader #TarotReaderofInstagram #TarotReadingCourseDelhi #TarotReadingCourseNoida #TarotReadingCourseSouthDelhi #TarotReadingCourseWestDelhi #TarotReadingConsultation #MajorArcana #MinorArcana #Numerology #Riderwaite #Riderwaitesmith #TarotReadingIndia #TarotCommunity #TarotWorkshop #TarotClasses #Tarotclassesonline #LenormandCardReading #HowtoreadLenormandCardCombinations #Lenormandspreadsand their accuracy #Learnaboutlenormandcardsandtheirmeanings #learntoreadlenormandcards #Asimpleguidetolearnlenormandcards #Knowyourcareerandrelationshipstroughlenormandcards #Switchwords #Angelcardreading #Coffeecupreading #Tealeafreading #Mokshapat #Vastu #Pyramidvastu #Runes #Aurareading #Rudraksh #CrystalBallGazing #Tarotlovers #DiscoverTarot #Beginners #profession #career #spiritual #tarotreading #tarotcards #oracle #tarotcard #meditation #majorarcana #tarotdeck #78tarotnautical #NeeraSareen #AumKarma #Lenormand #angel #Holistic #Doreenvirtue #riderwaitesmith #spirituality #divine #positivity #healing #transformation #cups #swords #wands #pentacles #upright #uprightmeanings #deck #cardspreads #courtcards